What does your SLP really want this year?
The answer may surprise you: it did me! We wanted to build the semi-official Top 10 SLP Gift List, so we put the question to the
#SLPeeps
on Twitter. We used
Google Moderate
to let them add their own ideas and vote on their favorites.
Drumroll, Please!
After a week of "moderating" (fermenting? festering?), 22
#SLPeeps
suggested 27 ideas and cast 111 votes to choose their favorites.
Many thanks to those who participated and gave us the very original ideas! We've combined a couple of very similar suggestions, done the number crunching, and we have winners!
So, at long last, here's this year's Top 10 SLP Gifts for the Holiday Season!
---
#10: A Laminator of Their Own!
This isn't that surprising, as we've included inexpensive laminators in gift baskets and they're always a hit - especially given the printable materials we create.
The one we use is shown at the left, and can be ordered online at
Office Depot for $50
, but watch your local Walmart and Target: sometimes you'll find it at $20-30 depending on the week.
---
#9: Gift Certificates/Cards to Coffee Shops & Restaurants
Sure, it's unoriginal, but we still all operate on food & caffeine! If you want to spice it up this year, instead of Starbucks, pay attention to your local area and get cards for a local or regional coffee house!
I know that here in Tampa, I love
Indigo
, and when I'm on the road I always look for
Caribou
.
Want to give a night out? We love the
Cobb CineBistro
- dinner and a movie with nobody under 21 in sight!
---
#8: Zagg Foam Cleaning Kit
@mtmarySLP
loves it, and it seems the rest of the #SLPeeps agree with her!
If you think about it, it makes sense! Those little fingers are
Yucky!
Zagg promises to not only clean the smudges, but help fight germs & protect your devices. What's not to love?
Even better, you can
get Zagg online
, or in your
local Target store
(probably elsewhere as well) for less than $10!
---
#7: iTunes Gift Cards/Codes for iPad Apps
Turns out that iPads are pretty useless without Apps! And there are
tons
of apps out there for SLPs! If you're looking for the best ones, take a look at Aubrey's blog, Speechie Apps where she's always got
great SLP App Reviews!
Unfortunately, most (not all) of those apps cost cold, hard cash!
So, iTunes Gift Cards are always a huge hit with the SLPs!
Sometimes, you can find a code for a particular app (I know I've seen them for
@TactusTherapy
and
@SmartyEarsApps
), but if you're in doubt, just grab a card straight from Apple - they can buy what they need! They're available in lots of local drug and grocery store (at no markup) or
buy online and send electronically.
---
#6: A Custom Designed Twitter Handle Necklace or Bracelet
Sound too geeky? Well, remember, it was the
#SLPeeps
who voted here, and that community is really tight! Don't believe me? Ask anyone who was at ASHA 2012 in Atlanta!
Sure, this might not be the best gift from a student, and if you don't know their handle, stick to the iTunes cards, but I'm pretty sure sure there are some "significant others" out there who'll be reading this list! Believe me, the only thing that would make a true #SLPeeps geek happier than this would be....
---
#5: Want to drop some Cash? She wants an iPad!
Yes, yes, I know that the male SLPs ("Unicorns") also want the iPads, but let's face it guys, she's not buying you one.
However, if you're wooing an SLP (or your child is an #SLP2B about to graduate), this is the right gift! In fact, I'm certain that if price was not an object, it would have been #1 on every #SLPeeps list.
They don't care whether it's full-sized or mini, they want as much memory as you can afford, white is better than black, and the WiFi version is probably fine unless they travel a lot.
Other tablets are lovely and have great uses, but not here: for an SLP, get the iPad.
When you're done, there will be no cash left for other items under the tree, so make sure you mention #7 to all the other folks buying for her (yes, it's still a her--sorry, guys).
---
#4: Julio & Julia Mascot Swag
@Pediastaff
), and they even have goodies you can buy online!
There's everything from T-Shirts to keychains, and prices range from $5-$50 plus shipping.
The
Zazzle SLPeeps Store
has a wider variety of swag, but lots of folks say they prefer the quality of the t-shirts at the S
preadShirt SLPeeps Store.
---
#3: Teachers Pay Teachers Gift Cards
We love
Teachers Pay Teachers
(TPT), and so do the #SLPeeps!*
If you don't know, TPT lets teachers (and SLPs) take the materials they create for their own use and share it with others for a profit!
Who would have thought! A profit incentive in the education field!
This is a
huge
time-saver for the SLP, and a great business model! You can buy
Holiday Gift Certificates after you register online.
*Of course, we hate the fact that folks keep asking if they can sell our generated materials on TPT ("No! Hello, McFly!!"), but at least they're asking, and TPT has a decent system for reporting copyright infringement.
---
Are we really more popular than an iPad? Nope!
Will she love you more if you get her the iPad? Yup!
But if you have $36 and need to really help an SLP, our
Gift Certificates
are a great choice.
LessonPix
gives the SLP access to over 20,000 therapy-appropriate symbols, great language tools to target sounds, and lets them make hundreds of custom materials in seconds. It's all web-based, they can access it from any device or computer with a browser and a PDF viewer, and it's really, really easy.
Don't believe me?
Ask the #SLPeeps
! In fact the only thing they love more than us is....
---
#1: Scarves. (Yes, Really:
Scarves!

) scarves?!?

I've only enjoyed a scarf once, and I was freezing to death in Ireland! (see proof

-->

)

But yes, it turns out that for some reason,

SLPs love Scarves.

Not virtual scarves, or talking scarves, or scarves with the IPA embroidered on them, just Scarves!

Even "unicorns" like the

@SpeechDudes

admit to it! Any good reasons?* Well, "Infection Control" came up for the hospital-based SLPs.... Ok... I guess! Oh well,

Scarves it is!

Where do you buy great scarves? I saw some at JCPenney's locally which kind of surprised me (we're in Florida), and I hear Chinatown in San Francisco's a good spot, but to do right by this list, I thought some research was in order:
Nordstrom has a nice selection online, with good search and filter tools. I'd bet that the local stores have a good selection as well.
Overstock.com has a huge selection, they're less expensive, and they have that free shipping thing going on.
Want something unique & handmade? Take a look at the scarves on Etsy.com! They have scarves from the simple ($5) to the ridiculous ($5,000).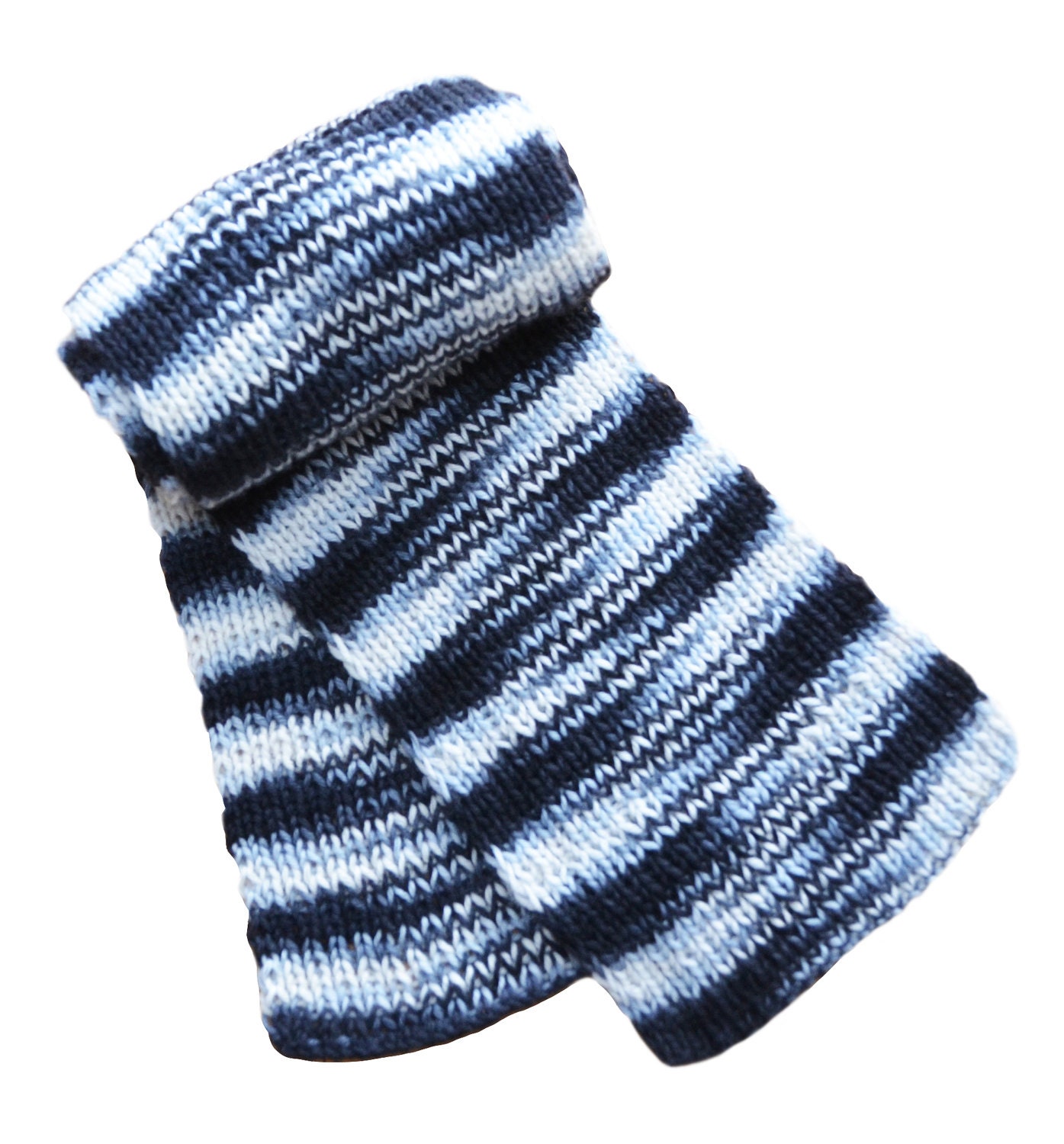 Just remember, if you're considering the lovely $399.00 cashmere scarf... she'd rather have the iPad!
Merry Christmas to all the #SLPeeps and those who buy for them! :-)
*Update: The @SpeechDudes have in fact, provided some interesting (if debatable) reasons SLPs love scarves.